We are a one church made up from 3 denominations – Baptist, Methodist and URC. We believe that Jesus lived, died and rose again; that he is the Son of God and our Saviour. We believe in God the Father, God the Son and God the Holy Spirit, and that the Bible is the word of God for us. We also believe that if you don't understand any of that – it's ok!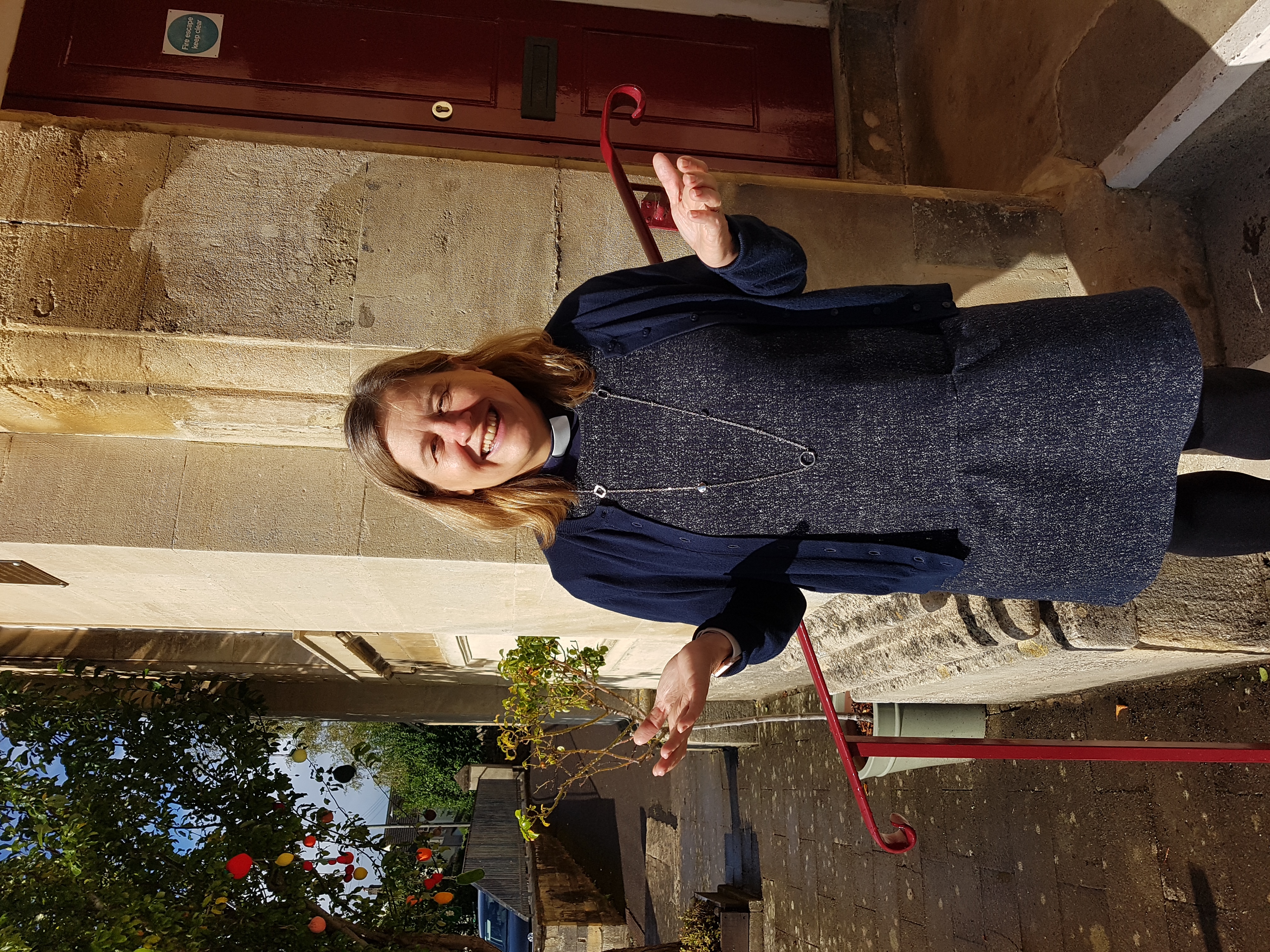 Reverend Esther Mason is the minister of Christ Church. She is Baptist by birth and belief. When she was 12, her family moved to Melbourne in Australia.
When she was 18 she went on a Scripture Union Camp and met a young man called Phil. They married when Esther was 19.
In 1996 they came to England and settled in Wallingford, Oxfordshire. Both in Australia and here they have been very involved in church life and in 2015 she decided to test the call to be a minister. She spent 3 years as a theology student at Regents Park College in Oxford before becoming Associate Minister at Wallingford Baptist Church.
Esther and Phil have three younger members Jake, Annie and Reuben. Jake is married and the other two are currently pursuing their university careers.
Last year Esther was interim chaplain at Regents Park College and she began her ministry here in July 2021.
_______________
Margaret Marshall and Malcolm Brown are our Church Secretaries. It is their job to keep us organised!
Margaret is a well-known face in Nailsworth. She loves to be with people but when she isn't she likes to read and knit.
Malcolm is our link to PSALMS (Putting Sport Alongside Local Ministries), a Christian charity that uses sport to work with children and young people. He also enjoys going on foreign holidays.